Jennifer Norrick ~ Light Chaser & Dreamer
Welcome!!!!! I'm so glad you stopped by. First, I'm an Air Force wife (my husband of almost 21 years is retired now), army brat, and navy granddaughter, mom of three humans and eight fur babies, photographer, animal lover, Facebook and coffee addict. When I'm home I'm usually in yoga pants and a hoodie, sporting a messy bun or my sunglasses- usually on top of my head, frequently posing as a headband in disguise LOL, and I probably have a book in my hand. I love Europe, Germany is my original home, I love all things vintage, rustic, and worn. Fall is my favorite season. The camera goes where I go. I've traveled some...and want to travel more. Coronado, California is my favorite place on the planet; the ocean is where my heart is.
I was a family child care provider licensed through the Air Force for 11 years, before I decided to transition to my photography business full time. So, I've been working with babies for a really long time! I shoot mainly in natural light, focusing on mommas to be & newborn portraiture However, if the opportunity and time is there, I love photographing almost anything. I strive to make your experience memorable and stress free, and I hope to capture your moments the way you envision them.
So, now that you know a little bit about me! Let's chat and write your story in pictures! I look forward to meeting you!
Oh, and if you scroll down to just a bit, you'll catch some pictures of a few of my FAVORITE THINGS! Some of the pix were taken by me, some are old, some are new, some are selfies, some were taken by fabulous friends that are photographers! Just wanted to share a little bit of me with you!
A Few of My Favorite Things . . .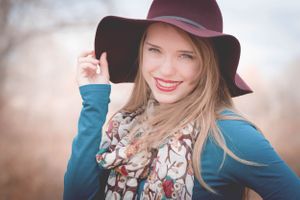 Jennifer Norrick is a Maternity, Birth, Newborn, & Family photographer out of Rapid City, South Dakota and the surrounding Black Hills area. Her work has been seen in places like The Wandering Photographer Magazine and"How He asked, by the Knot." Jennifer is available for world wide travel and has enjoyed working with both, clients here in the United States and internationally.
When she's not shooting or editing the days away, Jennifer is busy being a wife and a mom to her kiddos and fur babies.